Therapeutic Alliance
Suites
Modern Psychotherapy Office Rental in NYC
353 Lexington Avenue
Two private floors. These therapy office space rentals in NYC are available now.
Easy access to Grand Central, Bryant Park, &
456/7/BDF Trains.
185 Madison Avenue
Newly renovated therapy room rental in NYC, available Summer 2021.
Easy access to Herald Square, Grand Central, & 123/456/PATH trains.
Views of the Empire State Building.
286 5th Avenue
Newly renovated psychotherapy office rental in NYC, available now.
Easy access to Herald Square, Madison Square Park, & NQRW/456/PATH trains.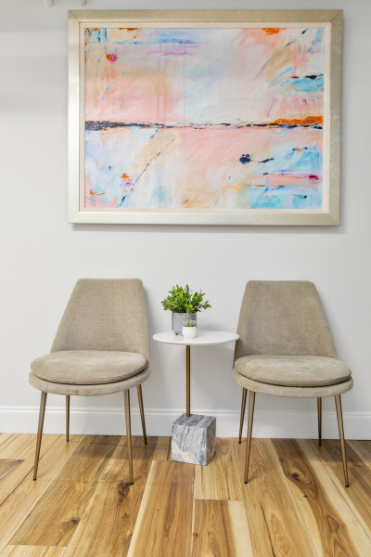 Psychologists
Psychiatrists
Psychoanalysts
Therapists
Counselors
Advisors & Clinical Supervisors
Creative Arts Therapists
Social Workers
Life Coaches
Executive Coaches
Health & Wellness Coaches
Nutritionists
Physiotherapists
Hypnotherapists
Speech & Language Therapists
Our NYC Therapy Room Rental Amenities
TAS Amenities
Private floor
High-speed internet/Wi-Fi
24/7 access
Doorman
Kitchenette
Gender-neutral restrooms
Peaceful environment
Quiet, soundproof offices
Prime locations
All utilities included
Group workshops & networking events
On-site property managers
Furnished & unfurnished spaces
Ability to hold subtenants
What Makes Therapeutic Alliance Suites Different?
TAS not only creates a physical space that is conducive to health and wellness private practices but a community that strives to lift each other up, continually grow, and learn.
Our community helps psychotherapists and other wellness professionals build their private practices, create meaningful professional connections, and broaden their knowledge of their own and other connected industries.
Being a part of TAS is more than professional and modern therapy room rentals in NYC; it is being a part of a group of like-minded professionals working side-by-side. TAS provides private events, networking mixers, professional speakers, and in the future, we hope to provide continued education opportunities to assist our community in bettering themselves, their professions, and our city.
Therapeutic Alliance Suites was created to bring together multiple clinical and professional industries in search of better therapy office space rentals in NYC, with a focus on community, amenities, and restorative design.
TAS is a professional partnership between myself, Shira, and my husband, Kobi. I've been a psychotherapist in NYC for over ten years and love the private practice lifestyle.
Over the years of being in practice in NYC, I've recognized the vital need for an environment that will enhance sentiments of trust and safety for the client. It is important for them to enter a room that allows them to detach from their own day-to-day realities, and view them from the safety of a tranquil space. Additionally, I didn't see enough modern therapy office space rentals in NYC available for practitioners with the ability to collaborate with other therapists and adjacent health professionals.
TAS strives to create unique spaces and psychotherapy office rentals in NYC where mental health practitioners are able to run their private practices in a beautiful and conducive environment, while also supporting one another in growing their business, their knowledge, and their connections to the community.
Therapeutic Alliance Suites